09th Jan, 2019
M&C rebrands Millennium Mayfair following £50 million revamp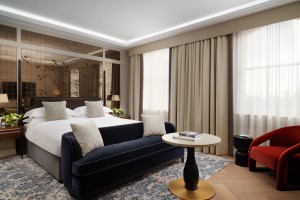 9 January 2019 – Under a management franchise agreement*, Millennium & Copthorne Hotels' (M&C) Millennium Hotel London Mayfair, which was closed for renovation last year, will reopen as The Biltmore, Mayfair under Hilton Worldwide Holding's new LXR Hotels & Resorts luxury hotel collection. This will be Hilton's first European hotel under its LXR collection in London.
The refurbishment, which is estimated to cost approximately £50 million, started in November 2017 and the hotel was closed entirely at the beginning of July 2018.
The luxury hotel, situated in a prime location in the heart of Mayfair on Grosvenor Square, will open for business in Spring 2019.
Read Full Article