30th Jan, 2019
Seniors Keep Fit And Youthful With Tea And Yoga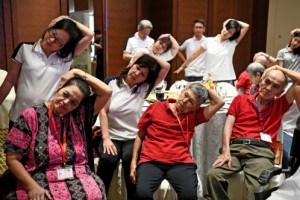 30 January 2019 – More than 40 elderly beneficiaries learnt some secrets to growing old
gracefully at Hong Leong Foundation's charity event, held at Copthorne King's Hotel today.
The seniors from Bo Tien Home for the Aged and Kheng Chiu Loke Tin Kee Home enjoyed a morning
focused on health and wellness. They were hosted by staff volunteers from member companies in Hong
Leong Group Singapore.
Read Full Article